Map
Getting to your holiday accommodation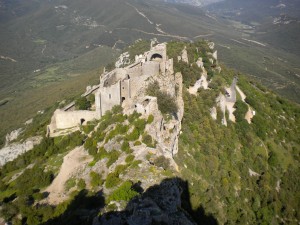 There are various ways to arrive at your holiday accommodation. There is an International Airport at Carcassonne with flights direct to it from many places , for example from Glasgow, Dublin, London Stansted.
The vacation rental is about 7 hours drive from Paris. There are trains to and from Paris. If you are in Europe for more than 2 – 3 weeks it might be better to lease a car, rather than hire.
When you choose a car, remember that the French generally drive tiny cars. There are several reasons for this; narrow medieval streets to negotiate, very small parking places and the high cost of fuel. Choose a diesel if you can as diesel is very much cheaper in France. Automatic cars are more difficult to hire in France, also. For the above reasons it is not always a good idea to accept a free upgrade, which you will be invariably offered.
If you want to lease a new car (not the same as hire), you must do this from your country of departure as this is usually not possible from within Europe.